About this course
Get Lifetime Access! to over 12 Widely Acclaimed Online Certifications for the price of one typical online course elsewhere.

Did You Know! We are the only Legal Training Institute in India, which provides Internship Guarantee to top performers and Recruitment Support and Recommendation Letters to all learners
If you are desirous of having a career in Intellectual Property Rights or Corporate laws or even in Competition Law, you should definitely opt for this package. In this limited period offer, you get lifetime access to 12 Industry Recognised Certifications for just Rs. 5,999. The courses that are included in this package would have normally costed you about Rs. 41,238.
Why You'll Love It
*Internship Guarantee is only provided to top 5 performers in every quarter of Advanced Certification in Patent Filing and Prosecution and Certified Expert in Trademark Law courses.
*Recommendation Letter is provided to all successful participants of Advanced Certification in Patent Filing and Prosecution and Certified Expert in Trademark Law courses.
This package offers you 4 Professional and 8 Advanced level certifications which will add an immense value to your resume and would dramatically increase your chances of getting your dream internship / job.
The courses are designed and taught to apprise you about the practical aspects of law, which is highly valued by the Recruiters but are typically not taught in law colleges.

The courses included in this package are:














The major advantage of this package apart from saving you a lot of cash is that you will be able to grab all the twelve certificates at whatever pace you like and add immense value to your resume. You will have the access to all the above mentioned courses for lifetime, so that you will be able to apprise yourself with the updates that are done to the courses and keep your skills updated.
What you will learn
Intellectual Property Rights:
In-depth knowledge and theoretical background about all type of Intellectual Property such as Trademarks, Copyright, Patents, GI, Designs etc.
Step by step procedure involved in registration, protection and enforcement of various type of Intellectual Property.
How to appreciate complex legal and commercial issues involved in IP infringement and advice on available remedies.
Formulate and implement IP Protection Strategies.
Key concepts behind IP Valuation.
Understanding in IP Monetarisation and Branding Strategies including Licensing.
Practical Insights in IP Due Diligence.
Domain Name Dispute Resolution and procedure involved therein.
Interaction of IPR with other fields of law such as Competition and Space Laws.
Foreign Investment:
In-depth Knowledge about the regulatory framework governing the Foreign Investment in India.
Details about various types of Foreign Investment.
Who can invest in India and what are their entry options?
How can an Indian Entity raise capital from Entities outside India?
The detailed procedure involved in FDI.
What is a Foreign Portfolio Investment and how to get an FPI registered in India?
How can an Indian Entity borrow funds from Entities outside India?
Competition Law:
An Overview of the Competition Act, 2002.
How to file information / initiate proceedings before Competition Commission of India.
Functional understanding of Anti-Competitive Agreements (Cartels, Bid rigging, vertical agreements, exclusive distribution and supply arrangements, Resale and discriminatory pricing etc.).
What is Abuse of Dominant Position and its practical implications with mastery in basic concepts like Relevant market, Assessment of Dominance and Examination of Abuse of Dominance practices: Excessive pricing, unfair terms and conditions, refusal to deal, predatory pricing etc.
Role of Competition regime in Mergers and Acquisitions (Notice filling, threshold and other requirements & practical tips in filling and getting approval).
Meet the Faculty
Recommended Background
This Course is most beneficial for the law students / legal professionals who are looking for employment opportunities in the field of corporate law or IPR. However, it is highly recommended for Chartered accountants, Company secretaries, Engineers, Scientists, Businessmen and Entrepreneurs interested in learning about the IPR, FDI and Competition law.
Special Features of this Course
Participants will get all the twelve certifications for just Rs. 5,999 instead of Rs. 41,238.
Participants get a lifetime access to the courses.
Recruitment Support will be provided to all candidates for securing well paid internships / jobs with prominent recruiters in India.
A Recommendation Letter will be issued to all the successful students of this Package to further increase their chances of being hired by prominent recruiters in India.
All the four certifications are designed after extensive consultation with the prominent names in the Profession.
All the courses are taught by practicing professionals having considerable experience in their respective field.
At regular intervals, students will also be able to attend Live Sessions with the Faculty Members for clarification of their doubts and queries.
Syllabus
For the detailed syllabus please visit the respective course pages.
Sample Lecture
What Our Students are Saying About Us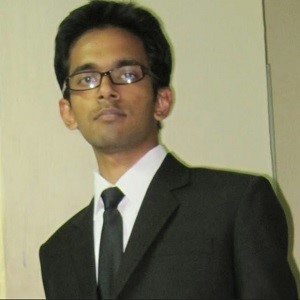 Navneet Shukla
National Law Institute University, Bhopal
Great course structure and experienced Faculty.
Read Full Review
Hena Azhar
NLC, Bharati Vidyapeeth, Pune
The courses are very elaborate and informative.
Read Full Review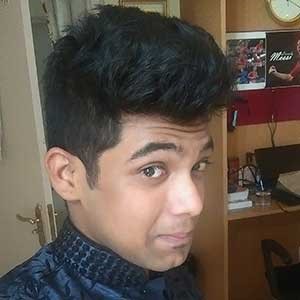 Varun Mathur
Amity Law School, Centre II, Noida
Imparts an education which is a fusion of theory and practice.
Read Full Review
Aayush Jain
NLC, Bharati Vidyapeeth, Pune
Not only rich in theory but also provide practical knowledge.
Read Full Review
Examination Pattern and Certification:
Participants will get separate certificates for all the twelve courses that are included in the package. The participants will get the certificates for the courses as soon as they complete the Final Assessment successfully and score a minimum of 50% Marks in the Final Assessment. The participants will not have to complete other courses in order to get certificate for one course.
The questions in the Final Examination will be a combination of subjective and multiple choice questions (single answer and multiple answers). Participants will be given 3 hours in toto to attempt the Final Examination for each course. However, every question in the Examination will have a fixed allotted time, within which the Participant must submit the answer for that particular question. The surplus time in attempting any question will not be carried forward to other questions.
If there is some error with the internet connection or the computer Participant is using, he / she will be able to resume the Examination from the same question at any later point of time. However, this feature can only be availed up to three times by Participants for every course.
Unlike typical examinations, the Final Examination at the end of the Courses will not be conducted on a fixed date, time or place. Final Examination will be online and can be taken by the Participants from anywhere depending on the period of the course.
The results of the Examination will be communicated to the Participant within one week of the successful completion of the Final Examination.
If the Participant gets more than 50% marks in this attempt, he/she will be awarded with a certificate of completion of the Course.
If the Participant fails to clear the examination in first attempt, they will be provided with two more attempts. The link to second attempt will be available to Participants immediately after the link of First Attempt expires.
The Certificate of Completion of course will be sent to the Participants by E-mail.
FAQs
Q. What will be the nature of course offered?
All the Courses offered will be completely online in nature.
Q. Is there any requirement of physical or contact classes?
Participants are not required to attend any Physical or Contact classes.
Q. Can I take this course from anywhere?
Yes, Participants can take this course from anywhere. They just need to have a pc / tablet and working internet connection.
Q. Do I have to attend the lectures at a particular time?
All the contents related to the Course will be available online and the Participants can attend the lectures anytime convenient to them. However, on periodic intervals Live Sessions will also be conducted by Faculty Members, dates for which will be announced in advance.
Q. If I have examinations or internships and I am not able to attend the Lectures for few weeks then how can I make up for missed lectures?
All Courses offered by us are self-paced and they can be accessed by the Participants as per their convenience. If any Participant lags behind for few weeks, they can easily makeup with very little extra effort.
Q. What are the modes of payment for the course?
The payment can be made by the Participant by the means of Pay U Money(your payment will be coverd by Pay U Money Buyer Protection), Online Transfer (NEFT), demand draft/Cheque or by physical deposit of money in the concerned account.
Q. What browsers are suitable to visit Fusion Law School's website?
Our website works best with current versions of Chrome, Firefox, Safari or Internet Explorer (version 9 and above).
Q. Can I access the course on smart-phone or tablet computer?
At this time, our website does not fully support access with mobile devices. While most of the components of your courses will function in a mobile browser, some contents may have some problem. Thus, it is best to access the Courses offered by us using a PC / tablet.
Q. What is the mode of teaching or the teaching methodology followed in this course?
After enrollment, Participants will be allowed to use our proprietary online Learning Management System (LMS), wherein they will have access to Video lectures, reading material, Notes, Standard drafts prepared by our Faculty Members. After every Module, Participants have to attempt or submit the Assignments or Quizzes. Participants also have an opportunity to attend Live Sessions conducted from time to time (on Saturdays or Sundays) for clarification of their doubts and queries.
Q. What is the procedure related to Examination and Issue of Certificate?
After the completion of the course, Participant will be required to take an online examination, which will be a combination of multiple choice questions and subjective questions. The Participants who score the minimum marks required to pass the examination will then be provided with a certificate.
Q. If I do not pass in the exam in first attempt, can I take the examination again?
Examination link will be available to Participants for a period of time. If the Participant is unable to clear the examination in their first attempt, the next examination link will be available as soon as the first link expires. Participants can re-attempt after the new link is activated. However, Participants need to clear the examination in total of three attempts. Moreover, reattempts will be provided at no extra cost to the participants.