About this course

Vasant Panchami Sale: GET LIFE-TIME ACCESS TO 12 COURSES FOR ₹5,999 (OFFER VALID ONLY FOR 3 DAYS!)
Did You Know? We are the only Legal Training Institute in India, which provides Internship Support and Recommendation Letters to all successful participants.

If you are desirous of having a career in Intellectual Property Rights, Corporate laws, Competition Law or Foreign Direct Investment, you should definitely opt for this package. In this limited period offer, you get lifetime access to 12 Industry Recognised Certifications for just ₹5,999, which would have normally costed you around ₹50,488.
Stand Out from the Crowd: Become a Fusion Law School Certified Lawyer and show the recruiters that you have the skills they are looking for and improve your chances of landing that dream job;
Why You'll Love It
The courses included in this package are:













What you will learn
Intellectual Property Rights:
In-depth knowledge and theoretical background about all type of Intellectual Property such as Trademarks, Copyright, Patents, GI, Designs etc.
Step by step procedure involved in registration, protection and enforcement of various type of Intellectual Property.
How to appreciate complex legal and commercial issues involved in IP infringement and advise on available remedies.
Formulate and implement IP Protection Strategies.
Key concepts behind IP Valuation.
Understanding IP monetisation and branding strategies including licensing.
Domain Name Dispute Resolution and procedure involved therein.
Foreign Investment:
In-depth knowledge about the regulatory framework governing the Foreign Investment in India.
Details about various types of Foreign Investment.
Who can invest in India and what are their entry options?
How can an Indian entity raise capital from entities outside India?
The detailed procedure involved in FDI.
What is a Foreign Portfolio Investment?
How can an Indian entity borrow funds from entities outside India?
Competition Law:
How to file information / initiate proceedings before Competition Commission of India.
Functional understanding of Anti-Competitive Agreements (cartels, bid rigging, vertical agreements, exclusive distribution and supply arrangements, resale and discriminatory pricing etc.).
What is Abuse of Dominant Position and its practical implications with mastery in basic concepts like relevant market, assessment of dominance and examination of abuse of dominance practices: excessive pricing, unfair terms and conditions, refusal to deal, predatory pricing etc.
Role of Competition regime in Mergers and Acquisitions (Notice filing, threshold and other requirements & practical tips in filing and getting approval).
Interaction of Competition Law with other fields of law such as IPR.
Meet the Faculty
Recommended Background
This Course is most beneficial for law students / legal professionals who are looking for employment opportunities in the field of corporate law or IPR. However, it is highly recommended for Chartered Accountants, Company Secretaries, Engineers, Scientists, Businessmen and Entrepreneurs interested in learning about the IPR, FDI and Competition law.
Special Features
Syllabus
For the detailed syllabus please visit the respective course pages.
Sample Lecture
Recent Success Stories: You could be next!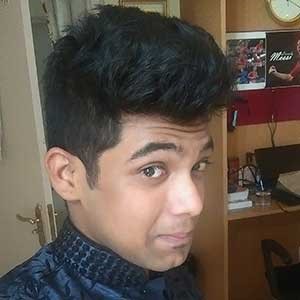 Varun Mathur
Associate at Dua Associates
Seeks to impart an education which is a fusion of theory and practice.
Read Full Review
Aakriti Saxena
Associate Legal Counsel at AT&T
Courses are very well designed and make your basics Strong.
Read Full Review
Aayush Jain
Legal Assistant Intern at Reliance Industries Limited
Not only rich in theory but also provide a whole lot of practical knowledge.
Read Full Review
Atrayee De
Trainee, Shardul Amarchand Mangaldas & Co
Unlike what we learnt in text books it talks about real world issues.
Read Full Review