About this course
Did You Know? We are the only Legal Training Institute in India, which provides Internship Guarantee to top performers and Recommendation Letters to all learners.

If you are thinking of having a career in Intellectual Property Law, this Package is ideal for you. Get EIGHT industry recognised Certifications in Intellectual Property for just ₹3,999, which would normally cost you ₹25,500/-. The courses included in this package will not only cover evergreen fields of IPR such as Trademarks, Patent, Copyright and Designs but also several niche and sunrise segments like IP Valuation, IP Litigation and Domain Name Dispute Resolution.

Join the India's most industry ready course on IP and get a rare opportunity to learn the substantive as well as procedure law from some of the nation's top IP practitioners. No theory, no boring stuff, learn how to tackle real world problems faced by legal professionals in protecting their client's Intellectual Property.

Stand Out from the Crowd: Become a Fusion Law School Certified Lawyer and show the recruiters that you have the skills they are looking for and improve your chances of landing that dream job;


Why You'll Love It
*Recommendation Letter is provided to all successful participants of this package but Internship Guarantee is only available to top 10 performers every quarter.
Courses included








Worried About Upcoming Semester Exams?
If you want to avail this offer but are worried about upcoming semester examinations, there is a solution. Enroll and pay before the deadline and then you can participate in the current batch or any of the following batches, starting from:
Nov 15, 2019


Dec 15, 2019


Jan 15, 2020


Feb 15, 2020
What you will learn
<! Learning Objectives>
Advanced Professional Certificate Course in Intellectual Property Rights (IPR)
In-depth practical and theoretical knowledge about all type of Intellectual Property.
How to appreciate complex legal and commercial issues involved in IP infringement and advice on available remedies.
Certified Expert in Trademark Law
How to conduct a basic trademark search?
Step by step procedure involved in registration, protection and enforcement of Trademarks.
Copyright Enforcement and Management - Advanced Certificate Course
The procedure for Copyright registration and practical challenges faced therein.
Theoretical aspects of Copyright and questions which arise in practice, in particular concerning infringement and available remedies.
Advanced Certification in Patent Filing and Prosecution
How to prior art searches and draft patentability opinion and patent specifications?
Practical patent portfolio development strategies for corporates in India.
Advanced Certification in Protection and Management of Industrial Designs
Conduct searches for prior registered/applied Industrial Designs with the assessment of the registrability or potential conflicting with the industrial design to be applied;
Draft the description of industrial design to be applied;
Advanced Certification in IP Litigation and Domain Name Disputes
Strategies for adoption among various remedies i.e. when to use Civil and when to use Criminal IP litigation;
Procedure and nuances involved in Civil and Criminal IP Litigation;
Advanced Certification in IP Valuation and Management
IP Valuation Methods and Approaches.
How to develop IP Management Framework?
Advance Certification in Geographical Indication and Plant Varieties
What are Geographical Indications?
Importance of GI and process of its registration.
Meet the Faculty
Recommended Background
This Course is most beneficial for the law students / legal professionals who are looking for employment opportunities in the field of Intellectual Property law. However, it is also recommended for Chartered accountants, Company secretaries, Engineers, Scientists, Businessmen and Entrepreneurs interested in learning IP Litigation and Domain Name Dispute Resolution.
Special Features
Syllabus
For the detailed syllabus please visit the respective course pages.
Sample Lecture
Recent Success Stories: You could be next!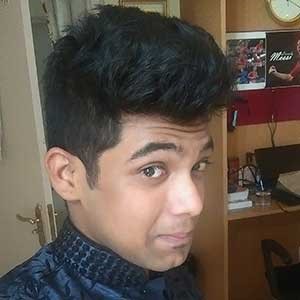 Varun Mathur
Associate at Dua Associates
Seeks to impart an education which is a fusion of theory and practice.
Read Full Review
Aakriti Saxena
Associate Legal Counsel at AT&T
Courses are very well designed and make your basics Strong.
Read Full Review
Aayush Jain
Legal Assistant Intern at Reliance Industries Limited
Not only rich in theory but also provide a whole lot of practical knowledge.
Read Full Review
Atrayee De
Trainee, Shardul Amarchand Mangaldas & Co
Unlike what we learnt in text books it talks about real world issues.
Read Full Review